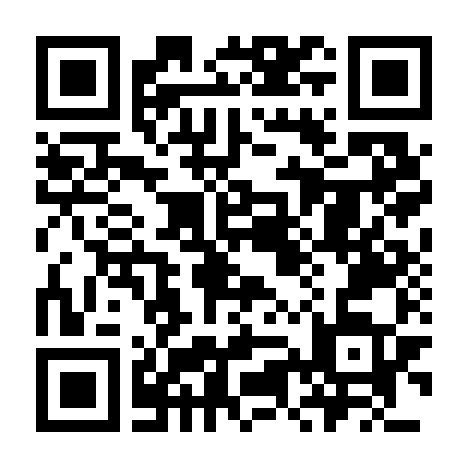 Indian Covid-19 situation and mass media, between sensationalism, manipulation and thaumaturges
word 579 read time 2 minutes, 53 Seconds
The covid emergency today is not India but Hungary; to understand it, let's first examine the general data: at the end of March 2021 the world population is estimated at over 7.85 billion people, and India, which is the second most populous nation in the world with 1,390,456,911 inhabitants (10/04/2021), and is preceded only by the People's Republic of China (1,412,210,000 inhabitants on 05/05/2021), has one human being every 5.61, that is, they are 19.79% of humanity (the Chinese are 20.97%). On the other hand, Hungary has a population of 9,655,361 inhabitants (2019), therefore much lower than that of India, but the number of deaths from covid is much higher among the Hungarians, indeed at the moment the highest in absolute, and we can "find out" by examining simple statistical data that should also make us understand that in truth the cases of death in India are very low compared to their population: 160/1M [160 per million people], while in Hungary, which, however, is not news, there are 2,895/1M [2,895 per million people] but no one talks about it, although, note well, in Hungary the deaths from covid-19 are in proportion 18.09 times the deaths of India (data of 03/05/2021). What is frightening and that makes the news is the total number of deaths (226,188, partial data of 05/05/2021) of the Indians (source: https://www.worldo....info/coronavirus/) , while the Hungarians, with their 28,045 dead, evidently do not generate interest, perhaps also because they are not chaotic and do not burn corpses in the open. Obviously India must be helped but these data must make us reflect on the fact that many journalists are just sensationalists, who often blindly obey their masters and who like to scare people to keep them attached to the screen with fear. Another example of hypothetical news manipulation is a lockdown involving Perth, Western Australia, triggered on 26/04/2021 for only three days, i.e. useless for prevention purposes as experts suggest 14 days minimum, which therefore may suggest that the lockdown itself has been studied more to shift the attention of citizens, through the mass media, from the fact that the infection prevention system has failed, to the news of the lockdown itself (MB); Probably this consent of the mass media to the shift of attention from the facts, is also in relation to the fact that Mark McGowan, premier of Western Australia, was recently re-elected with Bulgarian percentages, 53 out of 59 members of the state parliament. Australian politicians, regardless of the party to which they belong, is today skyrocketing and they self-attribute enormous merits in preventing the spread of covid-19, it almost seems that they now have "thaumaturgical" skills, but no one remembers the simple fact that when the virus started spreading around the world, in Australia it was summer and covid is a virus similar to the flu, so it spreads more easily in winter. And it is not even mentioned that the last two Australian winters were very mild and Australia is geographically isolated and with a very low population density, which also helps. In fact, the virus in Australia has created the greatest complications on cruise ships and in Melbourne in one of the very few neighbourhoods with condominiums, therefore with a greater population density. The reality is that Australian politicians initially were very slow in taking precautions, just like with bushfires, but luck prevailed and then they managed the situation quite well, but these things do not seem to interest the mass-media, always interested in sensationalism ...
Matteo Cornelius Sullivan
Source by Matteo_Cornelius_Sullivan
---
LSNN is an independent editor which relies on reader support. We disclose the reality of the facts, after careful observations of the contents rigorously taken from direct sources, we work in the direction of freedom of expression and for human rights , in an oppressed society that struggles more and more in differentiating. Collecting contributions allows us to continue giving reliable information that takes many hours of work. LSNN is in continuous development and offers its own platform, to give space to authors, who fully exploit its potential. Your help is also needed now more than ever!
In a world, where disinformation is the main strategy, adopted to be able to act sometimes to the detriment of human rights by increasingly reducing freedom of expression , You can make a difference by helping us to keep disclosure alive. This project was born in June 1999 and has become a real mission, which we carry out with dedication and always independently "this is a fact: we have never made use of funds or contributions of any kind, we have always self-financed every single operation and dissemination project ". Give your hard-earned cash to sites or channels that change flags every time the wind blows , LSNN is proof that you don't change flags you were born for! We have seen the birth of realities that die after a few months at most after two years. Those who continue in the nurturing reality of which there is no history, in some way contribute in taking more and more freedom of expression from people who, like You , have decided and want to live in a more ethical world, in which existing is not a right to be conquered, L or it is because you already exist and were born with these rights! The ability to distinguish and decide intelligently is a fact, which allows us to continue . An important fact is the time that «LSNN takes» and it is remarkable! Countless hours in source research and control, development, security, public relations, is the foundation of our basic and day-to-day tasks. We do not schedule releases and publications, everything happens spontaneously and at all hours of the day or night, in the instant in which the single author or whoever writes or curates the contents makes them public. LSNN has made this popular project pure love, in the direction of the right of expression and always on the side of human rights. Thanks, contribute now click here this is the wallet to contribute
---