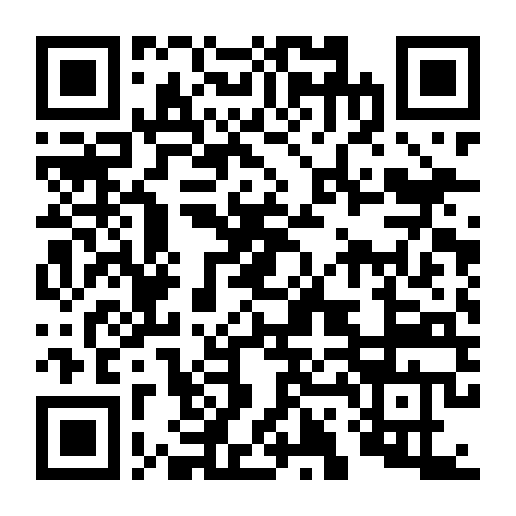 Wesak, Festival of Light Worldwide Meditation 2010
words 1.1K read in 5 minutes, 21 Seconds
Wesak Festival of Light Worldwide Meditation: is an annual holiday observed traditionally by practicing Buddhists in South Asianand South East Asian countries like Nepal, Singapore, Vietnam, Thailand, Cambodia, Malaysia, Sri Lanka, Myanmar, Bangladesh, Indonesia and India.

Sometimes informally called "Buddha's Birthday," it actually encompasses the birth, enlightenment (Nirvana), and passing away (Parinirvana) of Gautama Buddha.

The exact date of Wesak varies according to the various lunar calendars used in different traditions. In Theravada countries following the Buddhist calendar, it falls on the full moon Uposatha day (typically the 5th or 6th lunar month). Wesak Day in China is on the eighth of the fourth month in the Chinese lunar calendar. The date varies from year to year in the Western Gregorian calendar but falls in April or May.

In 2010 the first full moon day in May is the twenty-seventh.

The decision to agree to celebrate Wesak as the Buddhas birthday was formalized at the first Conference of the World Fellowship of Buddhists held in Sri Lanka in 1950, although festivals at this time in the Buddhist world are a centuries-old tradition. The Resolution that was adopted at the World Conference reads as follows:

"That this Conference of the World Fellowship of Buddhists, while recording its appreciation of the gracious act of His Majesty, the Maharaja of Nepal in making the full-moon day of Vesak a Public Holiday in Nepal, earnestly requests the Heads of Governments of all countries in which large or small number of Buddhists are to be found, to take steps to make the full-moon day in the month of May a Public Holiday in honour of the Buddha, who is universally acclaimed as one of the greatest benefactors of Humanity."

On Wesak Day, Buddhists all over the world commemorate events of significance to Buddhists of all traditions: The birth, enlightenment and the passing away ofGautama Buddha. As Buddhism spread from India it was assimilated into many foreign cultures, and consequently Wesak is celebrated in many different ways all over the world. (Wikipedia)
- Orin Daben,
- Tunnel di Luce «una esperienza che..
- Mantra om. Luce e Amore...
- Onda di Luce

Meditation for Light Servers for these changing times (below)
Meditation to Call Upon the Great Ones for Planetary, Worldwide Assistance

Note: The following is a meditation you can use that links you with the Divine Self within you and the Masters and Guides to assist yourself and humanity during these changing times. Sign our Guestbook and let us know you are joining us for these meditations so we can include you in our transmissions of light and energy.

A new light is dawning for humanity that is creating worldwide changes. This new light is revealing more of the Divine Self in all life, bringing all life into greater alignment with the Divine plan, perfection, and purpose. Read Orin's message called "A New Light is Dawning"

1. If you want to assist humanity and all life during these changing times, start by setting your intention to deepen your connection to your soul and Divine Self. Commit to being a beacon of light, bringing hope and inspiration to everyone you contact.

2. To open to the Divine Self, relax your body and clear your mind. Let yourself grow more and more peaceful, more present in this moment. We have a process you can use to contact your Divine Self.

3. Let go of your thoughts, and open to the Divine within you in a moment of silence. Ask the Divine Self to reveal Itself to you. Allow more of the consciousness of your soul and Divine Self to become your consciousness.

4. Sense your inner light becoming brighter and more visible with this contact. The light of the Divine Self is shining outward through you, like the light coming from a lighthouse.

5. As the Divine Self within you reveals Itself, notice how brightly your inner light shines forth. In this light you can sense thousands of souls all around you on the inner planes. Greet these souls.

6. Everyone's light is growing brighter as the light of the Divine Self increasingly shines forth from them. An immense group light forms, becoming a beacon of light for humanity. Sense the light all of you are creating together.

7. Open to the light and consciousness that is being offered to you by the Masters and guides, inner teachers, angels, and beings of light. Allow their love and light to amplify your inner light even more to assist you in deepening your contact with the Divine Self, so you can become a more steady, radiant, and stable light. You are immediately lifting everyone who is connected to or in resonance with you as you do this.

8. Feel the peace and reassurance that is here in this space. You have lifted above mass consciousness and are able to experience a world of peace and harmony. Let your fears, concerns, and worries fall away. From this high vantage point there is a sense that all is well, and that everything that is happening will eventually result in a better world. Acknowledge yourself as a leader, teacher, and healer, for you are as you work in this way.

9. Sense this group light embracing all group and world leaders, strengthening their ability to contact the Divine Self so they can act with vision and clarity, making good choices and decisions. Picture a positive future for yourself and for humanity.

10. Be aware of the impact of your words and thoughts. Refuse to live in fear or energize negative scenarios. Resolve to support others by offering hope, encouragement, and inspiration. As you maintain and sustain your inner light and support and encourage others, you not only strengthen those around you, but this will come back to you as greater strength and stability for yourself.

11. Imagine the group light of thousands around the world and your light expanding to include and embrace your friends and loved ones; all who are responsive to this light; then all humanity and the plant, animal, and mineral kingdoms.

Listen to Orin's special free audio meditation, The Dawning of a New Light, to assist you in opening to this new light.

We meditate every Sunday morning with Orin and DaBen Read about our Sunday Morning Weekly Meditations on the inner planes, for information on how to join us, receive energy from the guides, and help transmit to humanity.