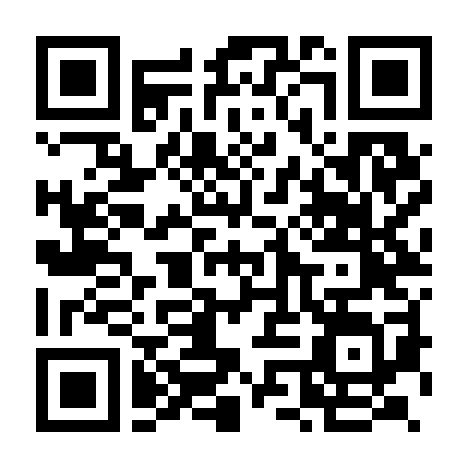 On WW2 colour photos falsification
word 691 read time 3 minutes, 27 Seconds
As I revealed in my recent book "Ali a colori" (Wings in colour), published in Italian with youcanprint in 2021, the result of research lasting about a decade, in the past, mainly in the 70s-90s, some books on aeronautics were published in Italy, containing colour photos that in reality were coloured photographs. It is not easy to distinguish photos that were coloured in the past, meaning before there were programs for colouring photos with the computer, it takes a very trained eye, or a good use of computer programs. But before understanding how to distinguish coloured photos, let's take some historical steps in the theme, in fact some artists of the late nineteenth century, who saw their portrait commissions decrease significantly due to the increasing popularity of photographic portraits, transformed themselves into photographers, with the advantage of being able to paint photographs, creating images that are therefore similar to the later auochrome, the very first colour photos, and to the colour photos that had their boom in the 40s and 50s of the last century. One of the techniques used by those who, like certain authors, or those who provided them with "colour" photos, was to develop a photo in large or very large size, paint it, and then re-photograph it, in order to obtain a photo that it looks like a colour one. Let it be clear that revealing a technique is not an instruction manual for falsifiers and idiots and it's a crime against history to pass off a coloured photo for a colour one; however this was in all likelihood the technique used by those crafty authors who passed off coloured photos for WW2 colour photos; But why did they do it? Simply because Italy during the '30s and' 40s was still a relatively poor country, when compared with other countries, and this also had a reflection on photography, in fact in Germany and the USA, for example, colour photography was much more widespread, while in Italy it was extremely rare; in fact many of the colour photos concerning Italy and Italians were taken by foreigners, only that in the following decades books were released containing English, German or American but almost never Italian colour photos, which were indeed very rare. Today the computer allows us with various programs, to open photos up to dimensions that were once unthinkable, and this allows us to see infinitesimal details and therefore also where the brush of the crafty one of the past overflowed and perhaps proposed human faces in the distance painted with green; obviously the eye does not perceive them in the format in which they were proposed but the enlargement does not forgive. It is understood that there have always been coloured photographs, used very often by the press of the time but if these are commonly accepted as historical, those not contemporary to the period interested by the photographed event, are a real falsification, exactly like the computer colourized ones that are so fashionable today. Photography and painting have often gone hand in hand, in fact many painters have used photography in their painting and one technique used was and is to project a photo through a slide on a canvas, and then colour the projected image with paint; the result is exceptional and the public, believing they are in front of a great artist, a genius like Leonardo is amazed… but it's only amazed because they are ignorant of the trick that actually brings the painter to the level of kindergarten's children who paint the divided spaces for colours within a figure printed on a sheet. Obviously a true artist does not use these tricks and is able to paint using traditional techniques. Returning to my book "Ali a colori", which includes available photos of all Italian planes of WW2 period and not only the best known planes, it goes without saying that it does not include photoscams and, while including black and white and some vintage coloured ones it is by far the largest collection of WW2 Italian Air Force colour photos ever published.
Matteo Cornelius Sullivan
Source by Matteo_Cornelius_Sullivan
---
LSNN is an independent editor which relies on reader support. We disclose the reality of the facts, after careful observations of the contents rigorously taken from direct sources, we work in the direction of freedom of expression and for human rights , in an oppressed society that struggles more and more in differentiating. Collecting contributions allows us to continue giving reliable information that takes many hours of work. LSNN is in continuous development and offers its own platform, to give space to authors, who fully exploit its potential. Your help is also needed now more than ever!
In a world, where disinformation is the main strategy, adopted to be able to act sometimes to the detriment of human rights by increasingly reducing freedom of expression , You can make a difference by helping us to keep disclosure alive. This project was born in June 1999 and has become a real mission, which we carry out with dedication and always independently "this is a fact: we have never made use of funds or contributions of any kind, we have always self-financed every single operation and dissemination project ". Give your hard-earned cash to sites or channels that change flags every time the wind blows , LSNN is proof that you don't change flags you were born for! We have seen the birth of realities that die after a few months at most after two years. Those who continue in the nurturing reality of which there is no history, in some way contribute in taking more and more freedom of expression from people who, like You , have decided and want to live in a more ethical world, in which existing is not a right to be conquered, L or it is because you already exist and were born with these rights! The ability to distinguish and decide intelligently is a fact, which allows us to continue . An important fact is the time that «LSNN takes» and it is remarkable! Countless hours in source research and control, development, security, public relations, is the foundation of our basic and day-to-day tasks. We do not schedule releases and publications, everything happens spontaneously and at all hours of the day or night, in the instant in which the single author or whoever writes or curates the contents makes them public. LSNN has made this popular project pure love, in the direction of the right of expression and always on the side of human rights. Thanks, contribute now click here this is the wallet to contribute
---